QDataHub is a software company based in the GTA (Greater Toronto Area). From years of experience in the field, QDataHub has developed and owns a few technological advancements specific to each manufacturing sector. With unique offerings such as:
We offer a fully integrated implementation to minimize overhead.
We customize and modify the functionality of our tools to fit your unique requirements, so you do not need to change any of your practices.
We offer a solution that works for you, not you working for the software.
We offer our specialty tools at affordable pricing.
We offer flexible licensing as per your preference.
We offer exceptional support services, which binds to our warranty agreement.
We offer various custom and pre-packaged Manufacturing Execution System (MES) solutions under our Q.Shop solution.
Get in touch with one of our product experts to learn more about-us and our specialty range of products and services.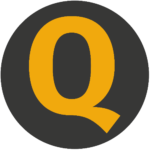 QDataHub
16600 Bayview Avenue Newmarket, Ontario
Canada L3X 1Z9


Our Guarantee
At QDataHub we develop solutions by listening and responding to our customer's needs. After all, we know very well, one doesn't fit all. So we understand that your business is unique, and we'll work with you to make sure our solutions work for you and not the other way around.
Resource Scheduler
Q.Shop Production Scheduler offers employee, machinery, and job scheduling. Our concurrent resource scheduler produces a master production schedule for your manufacturing shop. Q.Shop Resource Scheduler ensures efficiency and high throughput for your production.
Inspection and Test Plan
Q.Shop Data Collection and Inspection solution includes Document Management and Document Control modules and facilitates collaboration throughout your manufacturing operations under one unified interface of Inspection and Test Plan.
QDatahub Solutions are integrated and adopted across different industries through the use of our professional services. You can find our footprint in some industries including Maintenance, Repair, and Overhaul services, the Aerospace industry, Rail and Transit industry, Repair shops, Make to Order manufactured, and lots more.
We offer a practical and affordable solution for your shop floor automation, but if you are looking for an ultimate solution, like Microsoft Guides, we can help implement that as well.