Q.Shop in-process inspection software manages shop floor paperwork and monitors the quality during the manufacturing process.
Q.Shop in-process inspection software streamlines your inspection and test plans (ITPs), and quality reports, and integrates all related shop floor documents in one system.
At QDataHub, we help make-to-order manufacturers,  jobs shop plants,  and service and repair industries optimize their operations by digitizing all their shop floor documents and improving their quality inspection process.
Digitize your shop floor operation from inspection test plans (ITPs) to work instructions and to all your msds safety sheets in one place.
Streamline all inspection and test plans and takes care of all your shop floor paperwork
Q.Shop's quality control system makes sure every single piece of data is recorded. So you can deliver a quality product and a professional report to your customer.
With Q.Shop In-process inspection software :
Multiple operators can have simultaneous access to a single ITP and save data
ITP forms can remain open for the duration of the work
Place hold points on inspection and automatically notify the right supervisor.
Manage tool calibration records
Handles all revision controls
Get real-time visibility over shop floor operations
Get full visibility on all jobs, their status, progress
Monitor and view work status reports, across all stations.
Notify the same person to fill in the
missing data
Notify the supervisor to make the decision
In-process inspection software that makes data entry fast
Q.Shop closely imitates your existing paper forms. So, you don't have to change your inspection forms. This saves employee training time and makes a quick and smooth transition to an electronic ITP system.
Give your shop employees instant access to necessary inspection documents.
Simplify data entry on your shop floor
Use color-coded data entry option for fast data entry
Automate inspection pass and fail options
Automate engineering calculations and complex conversions
Use voice-to-text to remove typing needs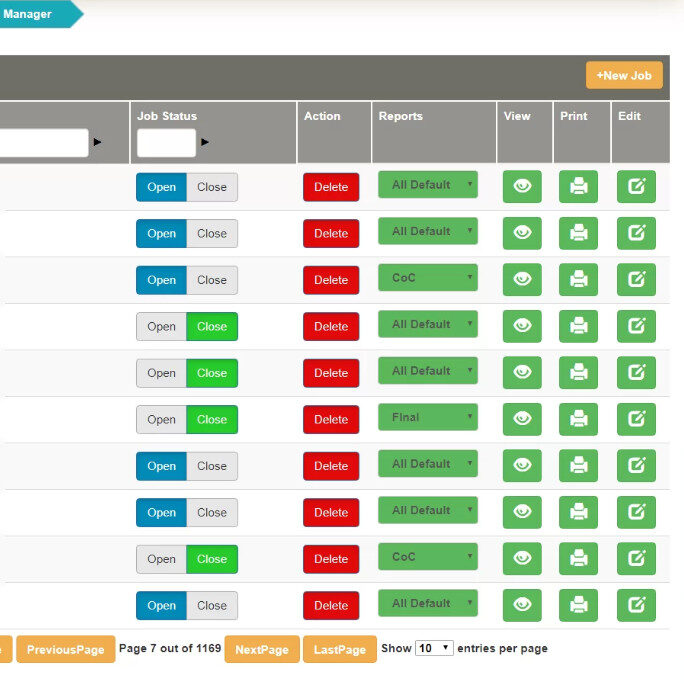 manufacturing inspection software handles customer reports
Manage work instructions, QA processes, and ISO paperwork in one platform.
In-process Inspection Software for managers helps them customize and automate customer reports and create different format certificates of compliance easily.
Complete audit trail of all ITP changes with timestamps and users
Create a work status report at any time to submit to the customer
Create any size of status report, based on the customer's requirements and report layout.
Customize and automate the process of making a certificate of compliance (COC)
Create any size of status report, based on the customer's requirements and report layout.
Shop floor control software
Are you looking for a complete shop floor control solution?
Q.Shop is designed as a modular software to fully integrate with your existing system. It fully merges with your existing ERP and MRP.
Q.Shop In-process inspection software and Q.Shop Job planning and scheduling software give you an entire shop floor control management solution.
Plan incoming customer jobs.
Automatically Schedule and assign tasks to employees.
Shop floor employees instantly access their work lists.
All customer orders, inspection reports, work instructions, and ITP reports are accessible in one system.